You know how "they" say everything happens for a reason? Well, they are right!
Connecting with Randa has been such a blessing! She's working with Cyn Santana to roll out NU YOU a national Women's Empowerment Brunch! This one-of-a-kind event kicks off in Miami on August 15th.
Key Players
Cyn rose to popularity on prime-time TV.  She's gone on to build a fashion line, NU, that aims at making women feel confident and secure.
Size isn't a factor. Confidence is key and that's why all garment shades are NUde!
*melts*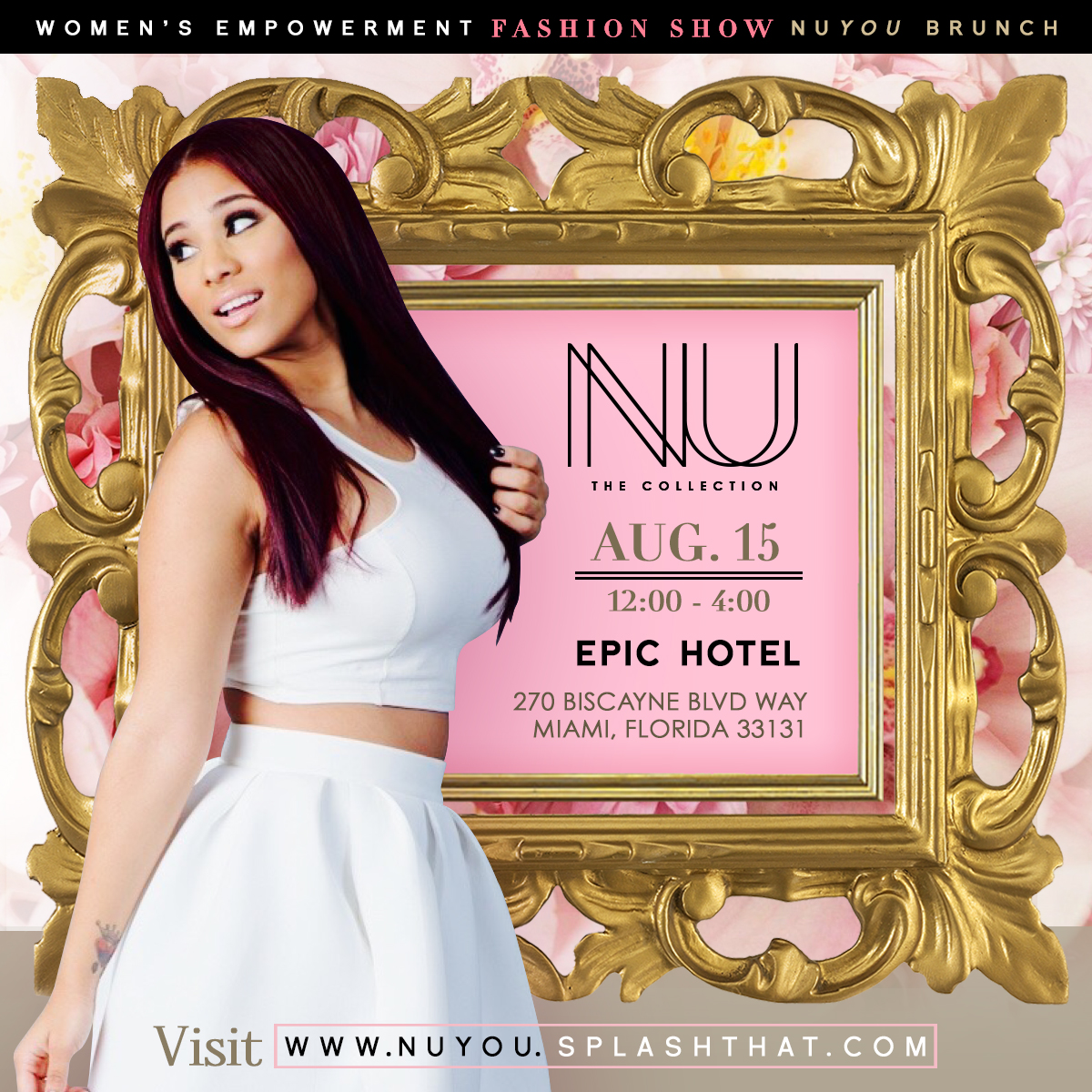 From the time I first sat down with Randa and we spoke about Cyn, the brand, and their vision– I fell in love.

That's why I'm eager to share this with you! I believe in them. I want to see them prosper. I also believe in you! I want you to put yourself out there and connect with like-minded people who will inspire you to KEEP GOING.
Cyn is only 22 years young and she's already makin' big moves!
Whether your 19 or 47 it's never too late to fall in love with yourself, your dreams and to DO SOMETHING to make them reality!
More About the Event
It's going down Saturday, August 15th from 12 to 4 p.m. at the Epic Hotel in Miami, FL.
My mom's birthday party is this weekend (August 8th) at the Epic!

The purpose of upcoming NU YOU event is to unite both men and women from all different walks of life for one purpose: to evolve.
The event will feature a panel of influencers and though leaders within the entertainment, business and personal development industries. They will be touching on topics such as health, wealth, fashion, beauty success, life, entrepreneurship and more. Can you tell why I'm so stoked??!
There will also be an exclusive look into the upcoming NU by Cyn Santana collection! NU will be collaborating with Giorgio Armani beauty for a truly fashion-forward experience. Beauty bars, Juice bars, boutiques, henna (s/o to my BFF ZOE!), giveaways, raffles and much more inside the brand activation lounge.
Sounds by DJ's Glükman and Mili Beats. Signature Miami-style brunch fully equipped with empanadas, Cuban sandwiches, tropical fruit kabobs and some of your favorite Latin soft drinks! Not to mention *drum roll*  UNLIMITED mimosas! The NU YOU desert bar will also be filled with delicious gourmet deserts.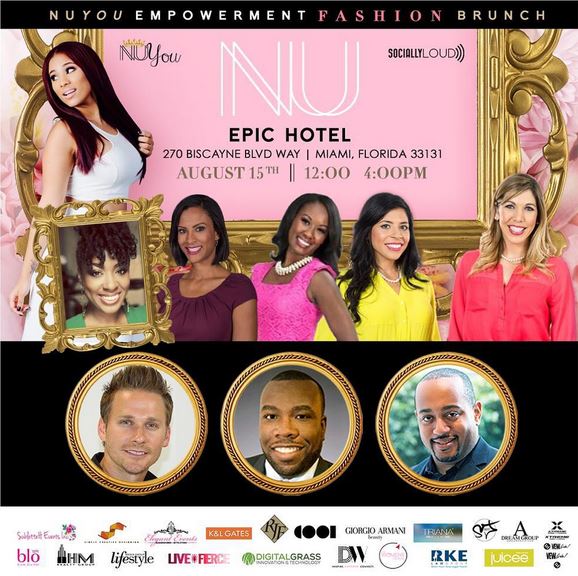 For more about the event click here!
If you're interested in covering the event, helping promote or volunteering behind the scenes feel free to reach out to me personally at ghislaine.am@gmail.com. We have press passes and other options available so don't hesitate to get in contact with me!
I reallyyy want to see you there! 
If you aren't in Miami… rest assured that Nu You is coming to a city near you!
P.S. Guess who created the featured image on this post?
ok ok– I'll tell you….
YOURS TRULY,
G.